What makes you different from other wedding photographers?
My focus on the day is to observe and document the relationships between you and your loved ones.
My discreet way of working, quiet and diplomatic approach honed during twenty years of wedding experience means results in a unique vision of your wedding celebrations.
You'll receive a narrative of story telling images that are emotional, tender, funny, happy, warm and genuine. Your photographs will be the single best investment you make for your wedding day.
My aim is that in many decades time, your photographs will make you smile, laugh and remember.
Your photographs will display the relationships between close friends, loved family members and the special people in your life who have chosen to be with you on the wedding day.
"Eline and I wanted to thank you very much for all your efforts to make the memory of Naava and David's wedding so wonderful for everyone. I can tell you that we had tears in our eyes when we saw the wonderful album online; the memories you have captured for us all will continue to make everything be as real for us as on the day, for many many years. You are a real professional and we thank you"
Will your approach work for us?
If your partner, family and friends are the most important part of your day and if you will cherish images that show the relationships between you all then yes, I would be delighted to tell you more about what I can do for you.
If you are interested in extended fashion style shoots, hundreds of detail shots or 'wacky' wedding photographs with 'special effects' then I'm probably not the photographer for you. No smoke bombs!
"I just wanted to say thank you once again for your wonderful wedding pictures and for spending the day with us…thank you for all your support and sensitivity…everyone we have shown the pics to so far has been really impressed and even those who consider themselves 'pretty good with a camera' can see that there is a chasm between their shots and yours."
How much is travel?
No charge for weddings within an hour and half (or thereabouts) from the studio in Reading, Berkshire. More than three hours from Reading might incur accommodation and meals charged £100 per night. Overseas weddings require at least two nights stay. London wedding usually require a £100 parking/train/taxi allowance but please check first.
Flights, accommodation and travel charged at cost for overseas weddings, subject to confirmation of availability.
Any VAT?

Nope.
"Thank you so much for our beautiful album, we love it and can't stop looking at it! Thanks again for taking such wonderful photographs - the memories will last forever. Thank you!
Do you photograph on your own?
Yes, my low key approach, experienced eye and judgement at telling the story of your day can't be compromised by the presence of assistants, lights and other distractions. It doesn't work with an entourage.
When will our photographs be ready?
For most weddings, 3-4 weeks after the celebration.
How do we book you?
Get in touch. We can then organise a meeting. A simple form and a wedding booking fee of £500 secures your date in my diary.
The balance is due two weeks before the wedding. Cards, cheque or bank transfer are all fine.
Wedding Albums

Beautiful, bespoke wedding albums. Wonderful to look through together in the future :) Click here.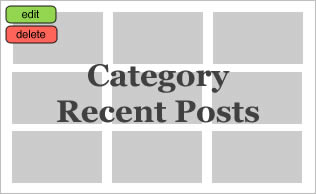 "We still nose through the photos with grins on our faces. In 10 years, 20 years and hopefully 40 years I think they will be even more important – Simon's journalistic style means that our album really tells the story of the day. They are so vivid that I find myself immediately back in the moment. It is definitely worth investing in the right photographer!"
"We are just totally awe struck – the albums are truly spectacular. The effort that you have put into designing them is clearly evident. It is such a wonderful way for us to relive our day and you have captured it so beautifully. It is wonderful to see photographs that really reflect the personalities of the subjects – this is something which is rarely found with photographs from Asian weddings. How you managed to take such natural looking pictures without being seen is a real mystery! Thank you so much. Thank you also for filling us with confidence with your reliability and your calmness!!"
Imagine how the memories of the wedding will flood back when viewing your very own photo film of the day :)
"I just wanted to say thank you so much for the amazing service we have received from you. We didn't even consider any other photographers. We are extremely impressed with your non-intrusive style of photography and love all of the pictures. We have had so many compliments from family and friends, my mother would have been distraught if we had used anybody else!!! Thanks also for all the wedding advice on the day, you doubled up as a wedding planner! "